Our Priorities
We are taking positive action to combat the climate emergency and its detrimental impacts on the environment and global populations.
Our Environmental Policy reflects our company values and is aligned with several of the
United Nations' Sustainable Development Goals
, including those promoting education and sustainable consumption and the sustainable production of products and protection of ecosystems.
We are working to become Climate Neutral across our global value chain by 2030, by reducing our carbon footprint by as much as possible – by at least 50% – and then offsetting any remaining emissions. To complete this target, we are focusing our work on three key pillars:
Design
We understand that most of our environmental impacts – the paper we use, manufacturing, transportation – sit with our books, and so we must create books mindfully and with a view to minimising this impact.
We're developing a sustainable design guide for our staff which will support better choices for more sustainable products. We continually review our book formats and packaging solutions to try to avoid waste. We consider the whole life cycle of our books and try to design products that can be responsibly recycled when they have reached the end of their useful life.
Materials
100% of the paper and paperboard used in our books since 2021 has been Forest Stewardship Council™ certified, and since 2006, DK has been an FSC™ certified publisher. FSC is the best in class certification of sustainable paper sourcing.
Paper makes up approximately 48% of our global carbon footprint. We constantly review paper product carbon footprints and are phasing out the use of the most polluting papers.
We are aiming for all of our packaging to be recyclable by design from the end of 2025. This means all packaging will be made with materials that are widely recyclable and also identifiable as recyclable by consumers, and that it is made from sustainably sourced materials and/or recycled content materials.


Partners
We believe in the importance of collaborating with our peers, supply chain and business partners to translate our climate commitments into tangible actions to safeguard our planet for future generations. For example, through our supplier compliance policy, we require all manufacturers to establish an environmental management system to measure and report their carbon footprint and to set carbon reduction targets, communicating the actions they will take.


Our policies
Responsible Paper Purchasing Policy

Fibre Testing Policy

Our collective responsibility
At DK, we recognise that everyone has a part to play to ensure we achieve our sustainability objectives. Our Sustainability Committee is a dedicated team of champions from across our global business that engage, support and promote sustainable activities. We provide training to all staff and keep everyone up to date with a bi-monthly internal newsletter called The Greenprint.

Our progress
We have been Climate Neutral in our own operations since 2020. This means that, alongside projects to reduce our energy usage, such as LED lighting and the use of renewable electricity, we offset residual emissions generated during the course of our business operations for scopes 1 and 2. We also offset staff related emissions (such as business travel and staff commuting).

What is offsetting?
Offsetting means investing in 'carbon credits'.
These credits support projects that have a positive impact on the planet.

Working with our parent company Bertelsmann, and in partnership with Climate Partner, we support an afforestation project in the Campo Grande region of Brazil. The project is run according to the strict requirements of the Verified Carbon Standard (VCS) and has been verified by an independent third party: RINA Services SpA. Find out more about this project here.
We are on track to meet our goal of climate neutrality by 2030. Focused specifically on reducing emissions associated with the printing and manufacturing of our books.
Our London headquartered office at One Embassy Gardens operates an environmental management system certified to ISO 14001:2015. The scope of the management system includes our sustainable sourcing and supply chain management, book design, warehousing and distribution, and the operations of our London office. We are looking to expand the certification to include all global sites over the coming years.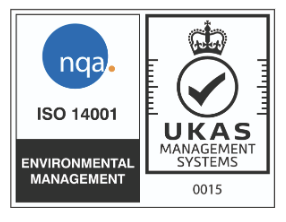 We publish our Modern Slavery Statement annually. It sets out the steps taken by DK to prevent modern slavery in our business operations and is an important part of the work we do to maintain a sustainable supply chain.

Our content
We have a proud history of publishing books that promote a sustainable future, with works from climate justice activist Mikeala Loach to sustainable lifestyle influencer Georgina Wilson-Powell.